We could use your help.
Fundraising makes it possible to design and produce events and activities that educate, inform, motivate, and support writers as they hone their craft, broaden their experience, and enhance the lives of those who enjoy their work.
What Makes Us unique?
We take the online dynamic of a large Facebook group and create space in the real world for writers to connect with each other, write side-by-side, discuss the spiritual and technical aspects of being a writer, and explore opportunities to grow and to share our work. We are an inclusive community of writers who celebrate and encourage our fellow members, offering old-fashioned moral support in a modern world.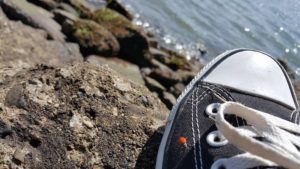 "I was a little apprehensive to join To Live and Write in Alameda since I wasn't sure what to expect. After being a member for over a year, I have now participated in two critique groups, been a part of numerous write-ins, discussion groups, attended events and programs, met my core beta-readers and critique partners and been immersed in everything that is writing.
"What I like most about To Live and Write in Alameda is it truly is a group of supportive people who are in all stages of their writing careers. You can learn from everyone and no one thinks they're better than anyone else. Each person has great advice and tends to weigh in and offer their help when needed. I also like the fact that as a member you are free to choose your level of commitment and can seek out what you need in this group."
~ Dafina Dailey
The business behind To Live and Write in Alameda is currently a sole proprietorship, operating under the name To Live and Write. Donations are not tax deductible. Donations go towards scholarships for workshops and labs, books on writing for the lending library, and food and drink at To Live and Write in Alameda events and activities only.