Using Ancient Story Structure To Crack Bestselling Genres
We've all heard about the Hero's Journey, but how often do we hear about the Heroine's Journey? It's not about the gender of the protagonist, but about the tropes and archetypes that form the foundation of your story.
Take control of your craft by delving behind the scenes for hidden messages. Learn hacks and tips to improve your work to make it more commercially viable. Gain insight into both ancient conventions of storytelling and modern publishing markets, with the well-known mistress of marketing (and custard), New York Times bestselling author Gail Carriger. Guaranteed to make you look at plot structure in pop culture differently for the rest of your life.
The Heroine's Journey for Authors
11 a.m. to 5 p.m. Sunday, February 17
One hour break for lunch
1151 Harbor Bay Parkway, Alameda CA 94502
$99 / person
Registration required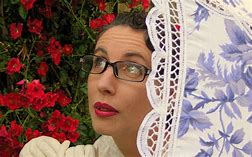 Gail Carriger writes comedies of manners mixed with paranormal romance (and the sexy San Andreas Shifter series as G L Carriger). Her books include the Parasol Protectorate, Custard Protocol, and Supernatural Society series for adults, and the Finishing School series for young adults. She is published in many languages and has over a dozen NYT bestsellers. She was once an archaeologist and is fond of shoes, octopuses, and tea.