From Idea to Launch and Beyond
This group is made up of people just like you; we have brilliant ideas, an excellent plan, a handful of rough drafts and/or content that's ready to go, and some kind of block preventing us from just launching already.
That's where we begin: identifying personal blocks and moving them aside so we can make this blog thing happen–and start reaping the rewards of bringing something to life that comes straight from inside us.
Expect homework. In real life, producing regular blog posts requires more time and effort than you think. Writing a post might come easily, but formatting, adding art, and tinkering with the results have to be taken into account. Might as well practice spending the time on your blog right away.
Brand New Blog groups meet online once a week
FULL! Monday group: 430-600 p.m. September 14 through December 29, 2020
Friday group: 1200-130 p.m. September 18, 2020 through January 8, 2021
Your blog will be up and running before then.
How the money works:
You pay $45 for September. This covers three coaching and preparation sessions to get you ready start posting to your blog in October.
Then, you pay $200 on the first of each month — October, November, and December — and I pay you back $25 for each unique post you add to your blog (up to six times a month).
Payment plan needed? Reach out: info@toliveandwrite@gmail.com
Consultation required at no charge to make sure this workshop is the best option for you and your blog.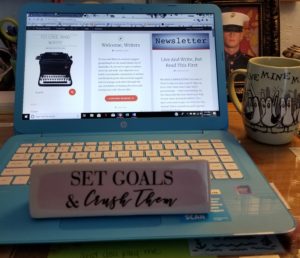 This blogging group is organized and facilitated by me, Bronwyn Emery. I am a writing and creativity coach. I create safe group spaces that focus on the act of creating rather than critique of content. Group members are encouraged to support each other with positive feedback, the acknowledgement of progress made, and accountability to each other.
Interested? Let's chat. How can I help you get the most out of this this blogging group? Send an email to set up a conversation: info@toliveandwrite.org
Please follow and like us: