Warning
: Undefined array key "sfsi_plus_mastodonIcon_order" in
/var/www/wp-content/plugins/ultimate-social-media-plus/libs/sfsi_widget.php
on line
1739
If you're planning to participate in NaNoWriMo and you have yet to fully flex those writing muscles of yours, it's time to do some word count warm-ups! You don't want to pull anything the first day or two of NaNoWriMo and give up, do you?
Spin the Wheel of Word Counts! every day in October to find out your word count challenge goal of the day. Post your goal in To Live & Write … Wherever You Are on Facebook (if you're not a member, it's super easy to join — just ask!). Then come back and post how many words you actually wrote for the day.
This challenge is designed to ease you into a daily writing habit. While we will cheer your success and embrace your efforts, we do not judge shortfalls (that would be super hypocritical, since we all fall short of our goals now and then).
For more information or to chat about what you're writing, what you'd like to do with it, or where you find yourself stuck, please email me: bronwyn.coach@gmail.com.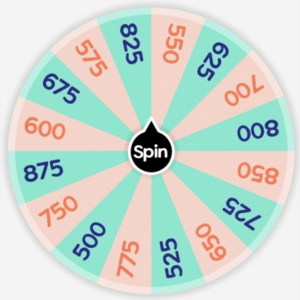 Please follow and like us: