This retreat has topped out at 10 writers. If you had your heart set on joining us for a retreat in Northern California, please consider Write by the Waves in the Sea Ranch area in September.
July 26 – 28: How does a long weekend in a house high above the world sound? How much would you love to refresh, unwind, and write while someone else takes care of the chores and the cooking? Join us to find out what a treat it is to get away to a safe, inclusive retreat with other writers.
Begin before we begin. Leave the city behind as you wind your way through magical forests bathed in shadow and light to a destination carved out of beauty and imagination. Allow the drive to spark your creativity, the back roads to pull you further into this experience, and the escape from the everyday to inspire your sense of adventure.
Embark on a journey into taking your storytelling from surface to soul, where the rewards inherent to this risk are waiting to be discovered.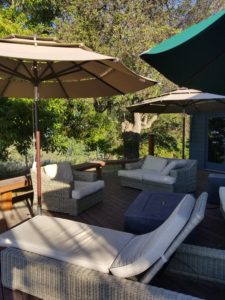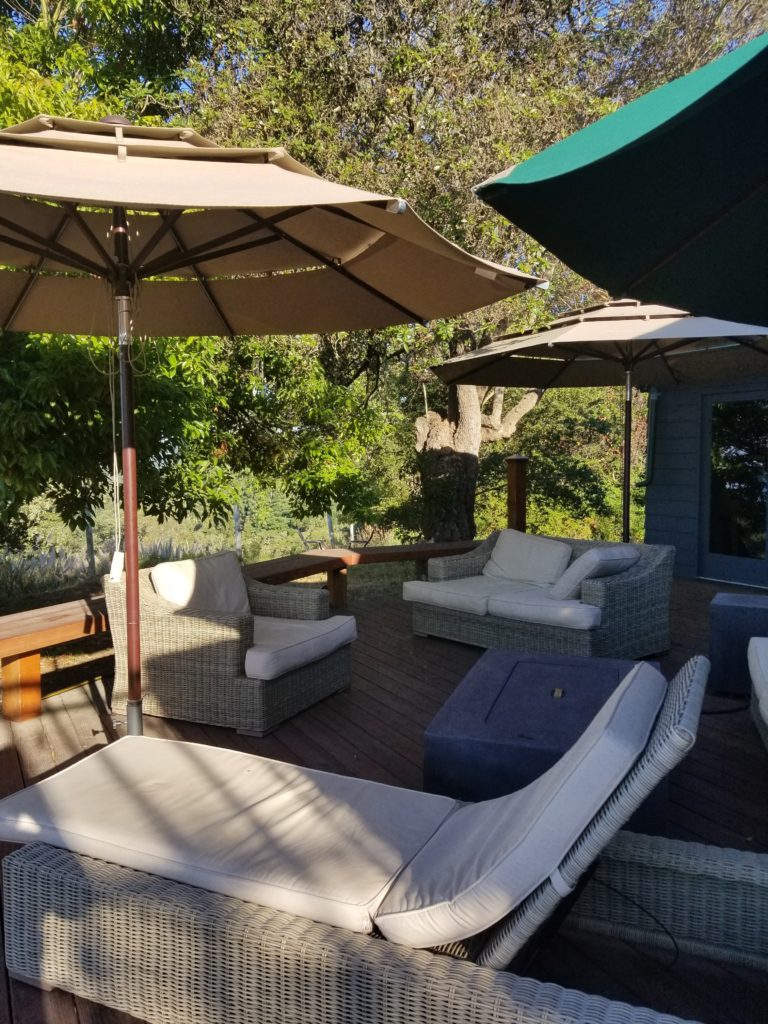 Arrive Friday morning in time for breakfast and a discussion to open the weekend and make connections with fellow writers. Choose your path: A guided workshop structure based on our pre-retreat consultation and designed to fit your needs, an independent experience where you write when and where you want and only check in at meals, or your own combination of what's on offer.
The Write on the Mountaintop price includes:
accommodations*
all meals
group writing activities and discussions
goal setting (intention setting), tracking, and accountability to pull you through your project
workshopping the specific challenge(s) your project presents (optional)
individualized attention / one-on-one coaching
time to write or dream on your own
opportunities to share your work with the group
opportunities to make deep and meaningful connections with other writers
the chance to dedicate an entire weekend to living the life of a writer who writes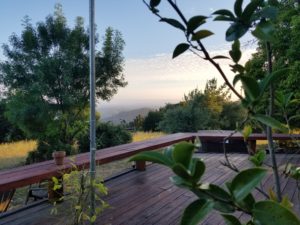 Here's a peek at what we'll be doing:
We begin each morning with movement and inspiration. Choose a group walk or yoga before breakfast, or sleep in and meet us at the table at 9 a.m. This is where we discuss our goals and intentions for the day. Your presence is important for fostering a strong and successful group dynamic. There are plenty of opportunities for personal time throughout the day.
By 10 a.m. we're all washed, watered, fed, and ready to go. It's my job to reign in your attention and keep you focused on your reason for being on retreat with us. If you slip easily into your work without my help, do so happily. If you need a little prodding, I'll help you draw from our breakfast discussion to tease ideas and inspiration into the essential building blocks of the day's writing.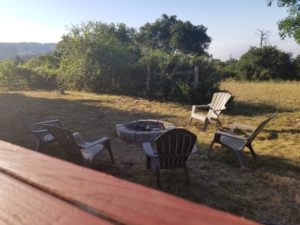 We brew tea for elevensies, because we're fancy like that, but don't stop what you're doing just for this — unless you're having trouble getting into your writing and could use help. Snacks are available all day for grazers.
Lunch is served at 1 p.m. on Friday and Saturday. Whether you're writing on your own or with the group, come back to us for a mid-day check-in, respite, and recharge.
At 2 p.m., it's time to settle in for several hours of serious, uninterrupted writing time–or, if you prefer, a mix of writing, walking, napping, etc.
Your writing coach, Bronwyn Emery, will check in on you individually throughout the day and make herself available for one-on-one coaching. She's there for you. Bounce your ideas off her, ask for a structure check, celebrate a breakthrough, vent about a storyline, or ask for whatever you need related to your current writing project. Let her know how she can serve you.
At 5 p.m., it's Happy Hour! Fresh snacks and wine or a cocktail, if that's your thing, and the chance to share your work with a friendly and attentive audience. Officially, we're done writing until after dinner, but don't let us stop you from continuing inside with your earbuds and your muse. Feel free to wander off to enjoy time to yourself and get ready for dinner.
Dinner is at 7 p.m. Once again, we ask that you join us at the table to reconnect and reflect on your day. As the meal winds down, we'll ask for your Proof of Write; be prepared to share something you wrote during the day.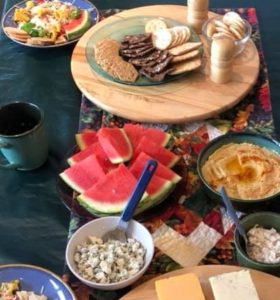 After dinner, you're welcome to zone out, do your own thing, socialize, or embark another late-night write in PJs by 9 or 10 p.m.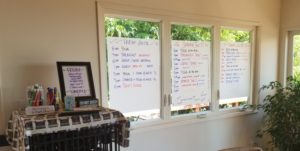 Write on the Mountaintop with us for $499
To Live & Write retreats are hosted by Bronwyn Emery, the writing and creativity coach behind this organization. She keeps the groups small to provide a strong level of individual attention and facilitate connection and support among participants. Each retreat is a safe space because she believes in (and has witnessed) their power to invite access to deeper expression and stimulate new levels of creativity.
Email Bronwyn Emery at info@toliveandwrite.org to apply for your place in the Write on the Mountaintop retreat.
You know you want to.
*sleeping options are sleepover-style and range from standard mattresses to sofas, sleeper sofas, futons, and air mattresses. This location offers private rooms and some private bathrooms, but you might be asked to sleep in a living room or den, or bunk up in a room with another writer. Room allocations based on booking order.